Apple Watch Series 7
Our biggest screen

to date

.

The larger screen enhances your entire watch experience, making it easier to use and read content on your Apple Watch. That's why Series 7 is our brightest innovation to date.
​
Big Screen. vast difference.

The challenge was to create a larger screen without drastically expanding its dimensions. To achieve this we completely redesigned the screen and reduced the bezels by 40% out of a larger screen than the Series 6 and Series 3, which is 100% happy news

.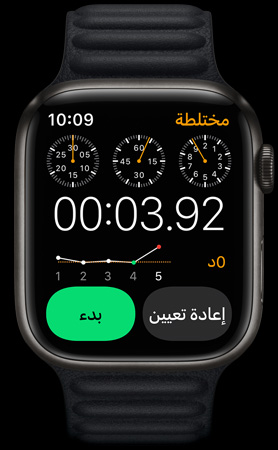 The buttons have been redesigned. across the entire system, making the most of the larger screen size, making it easier than ever to use apps like Calculator and Timer.
Set more than one timer to stay informed and informed of all your tasks at once. With the larger screen and reset button, viewing content and clicking is easier, faster, and suitable for all fingers.
​
Retina screen does not turn off. I enlightened.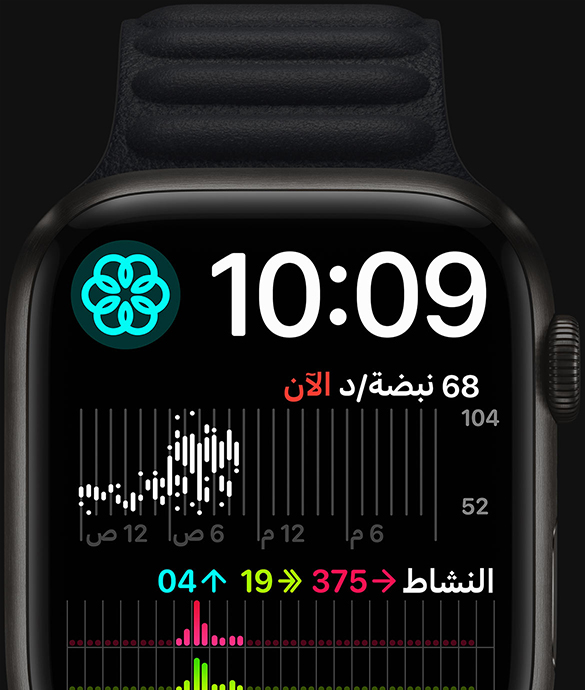 You don't need to raise your wrist or touch the screen to see the time or see any other information or additions on the watch face because the screen never turns off. It is now 70% brighter indoors when your wrist is not raised.
Watch talk: Series 7 is the most durable Apple Watch yet

.
​We've made drastic changes to the design to realize our vision of a larger, never-ending Retina display, and these innovations have contributed to the most scratch-resistant Crystal front to date.
Scratch resistant . Crystal front is the most scratch resistant.
Dust resistant. Within certified IP6X rating 1
water resistant. up to a depth of 50 meters 22
More durable around the clock

.
Crystal interface 50% thicker. The crystal bezel is more than twice as thick at the highest point of the faceplate than Apple Watch Series 6, enhancing both strength and durability.
Rigidity is at the core of its engineering. The crystal front has been redesigned with a flat base to be more durable and scratch resistant.
OLED screen. The touch sensor is integrated into the OLED display panel for a single component that reduces screen thickness and bezels.
The future of your health. on your entire screen.
Measure your blood oxygen level with the help of an all-new sensor and app, get an ECG anywhere and anytime, check your heart rate, and add other innovations like mindfulness and sleep tracking to keep your heart healthy, as Series 7 puts more information about your health on the go. sight of you.
Check the level of oxygen in your blood . Breathtaking innovation. The level of oxygen in your blood is a key indicator of your overall health. It indicates your body's ability to absorb oxygen and how much oxygen it is receiving. With Apple Watch Series 7, you can check your blood oxygen level with the help of the sensor and the app, and you can also get readings in the background at any time of the day or night.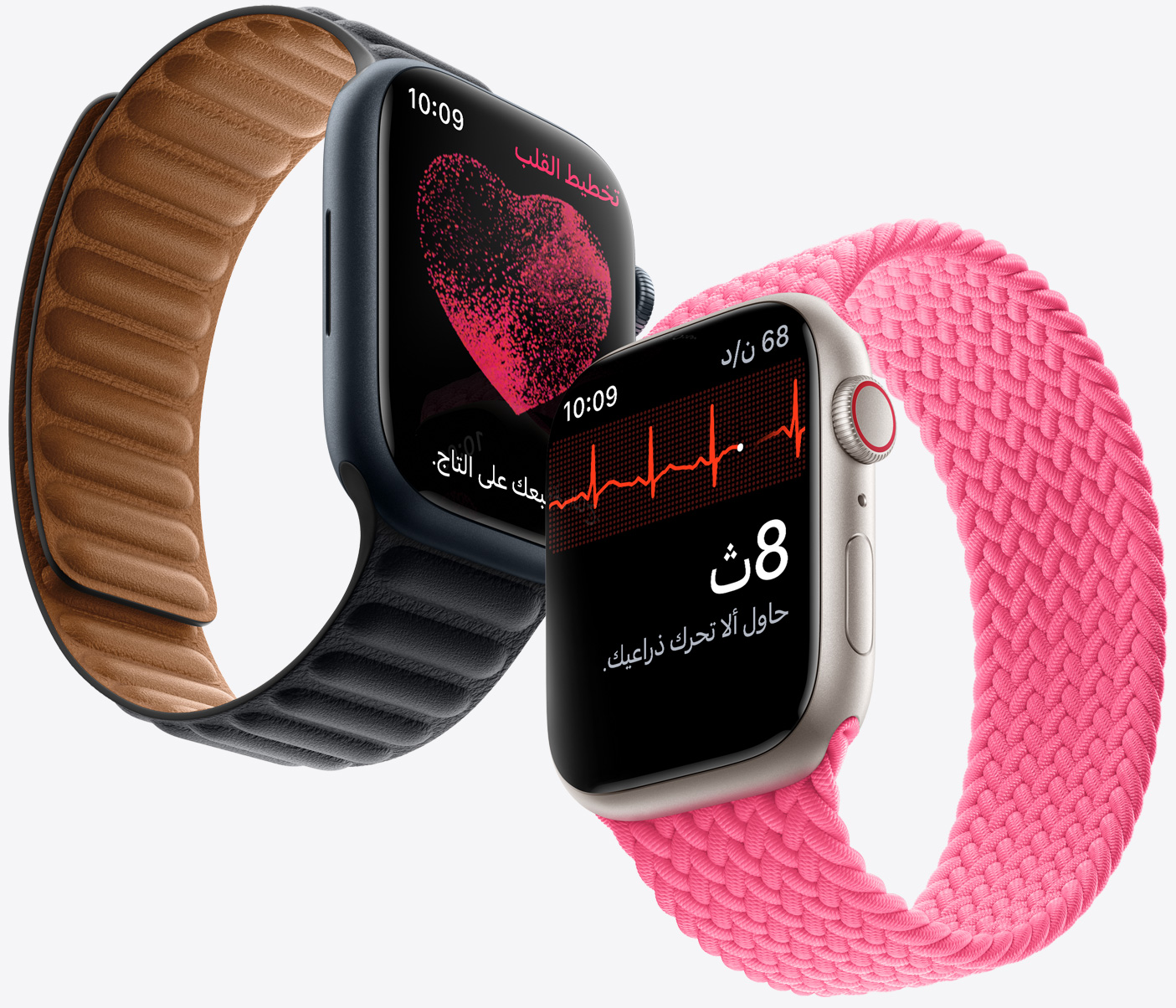 Get an ECG at any time. With the ECG app, Apple Watch Series 7 can create an ECG similar to a one-way ECG. This is a major achievement for an electronic device that can provide doctors with important data and give you peace of mind.
From your finger you know a lot about your heart. Electrodes built into the Digital Crown and crystal on the back of the watch work with an ECG app to read your heart's electrical signals. Simply touch the Digital Crown and get an ECG wave in just 30 seconds. The ECG app shows if your heart rhythm indicates atrial fibrillation, which is a dangerous form of arrhythmia, or sinus rhythm, which means your heart is beating normally.
​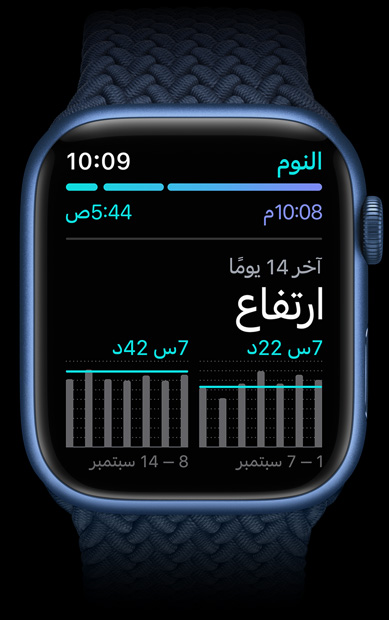 dream time

.

The sleep app not only tracks your sleep patterns, but helps you set a bedtime schedule or routine to achieve your sleep goals. It also tracks your breathing while you sleep, so you can sleep soundly.​
​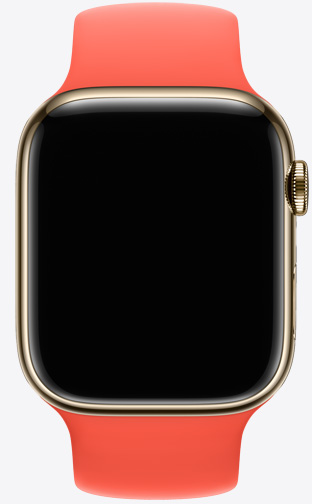 Shipping or faster

.

The Apple Watch Series 7 charging system has been completely redesigned to get you through the day faster than ever. With an updated charging structure and fast charging cable, it takes just 45 minutes for the charge to go from 0 to 80%.
purpose
33%
Faster charging than Series 6 7
8 minutes
Gives you 8 hours of sleep tracking 8
Take a deep breath, and go.

Taking a moment during the day to relax can help relieve stress. The new Brain Attention application helps you identify and focus on a topic with beautiful animations.
​

Dozens of exercises are just a click away from you. Track your every move, and go with 70 million songs with Apple Music. Series 7 gives you everything you need. And thanks to the larger screen, you'll see your progress and measurements more quickly and clearly, whether you're in or out of the water. Get ready for more!
Fitness

you are its center .
Do squats, sends, or sprints...the workout you ask for on your Apple Watch is there. Now here's tai chi and pilates to take away stress and anxiety. Your wrist is the starting point.
A new

degree

of innovation in the world of cycling .
Apple Watch now automatically senses when you start pedaling and reminds you to start your workout. And the fall detection feature is optimized for cycling and other exercises,9 it can call emergency services in the event of a fall.10 And to keep your eyes on the road, the audio commentary feature announces your achievements such as speed, distance traveled and more. And for e-bikes, an advanced algorithm calculates your calories more accurately.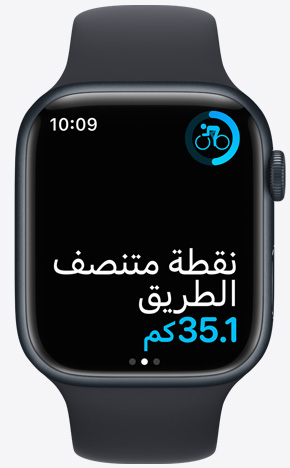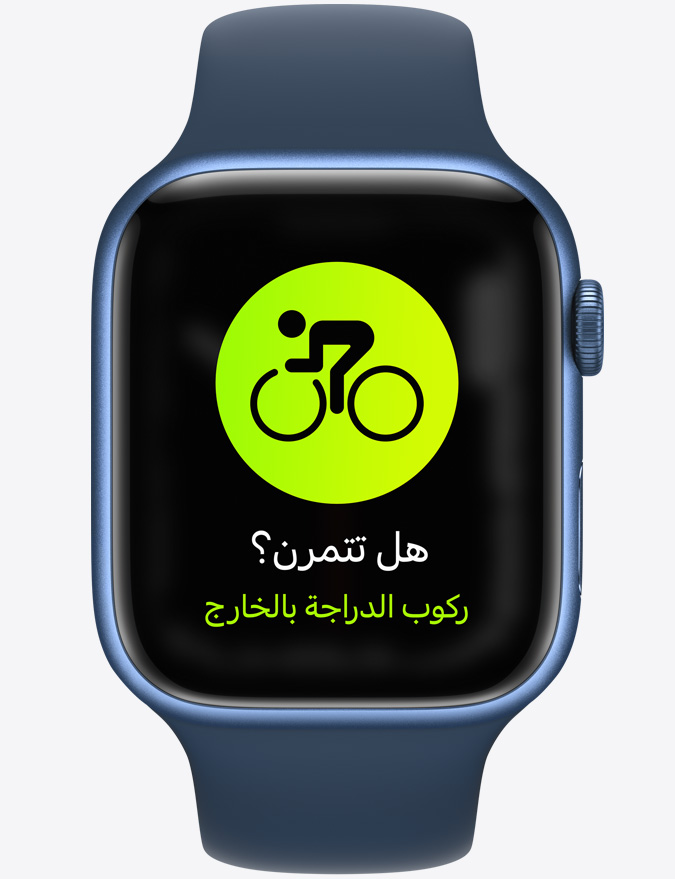 You will not

drown in an inch of water.
Apple Watch Watch is water-resistant to 50 meters, and whether you're swimming in open water or tracking your runs and groups in the pool, you and your watch are safe.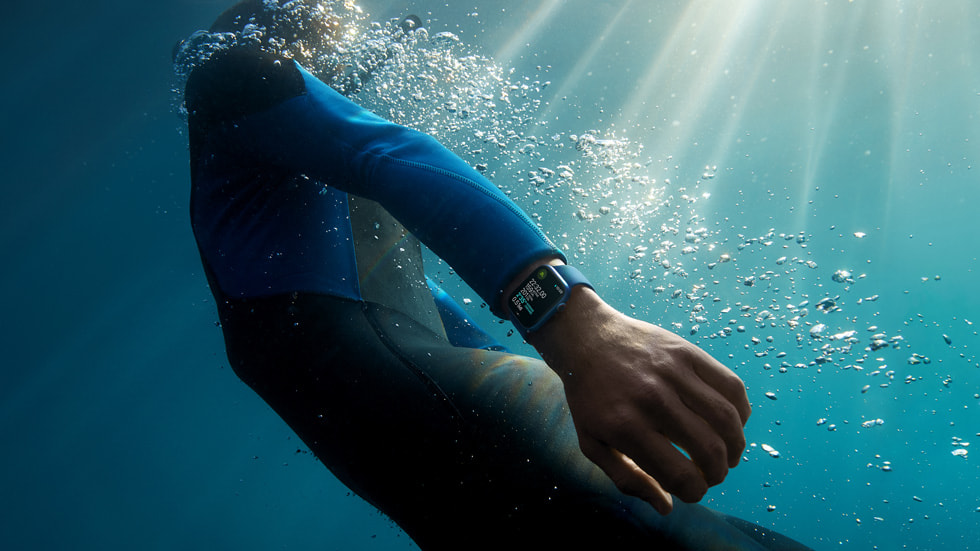 Stimulate. From start to finish.
​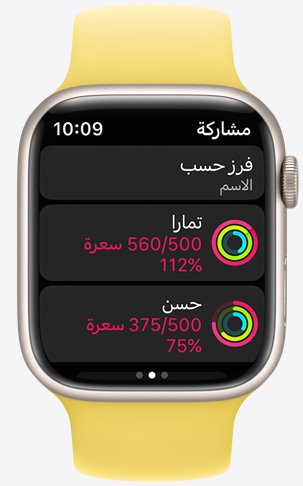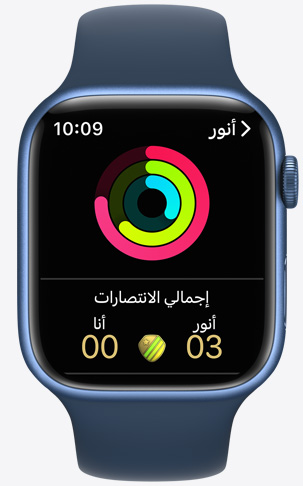 Activity rings. Movement, exercise and standing. Share the activity. Share activity episodes. competitions. Compete against your friends by inviting them to participate in three episodes that showcase all your movements during the day. With friends and family to encourage each other.​ Seven day activity challenge .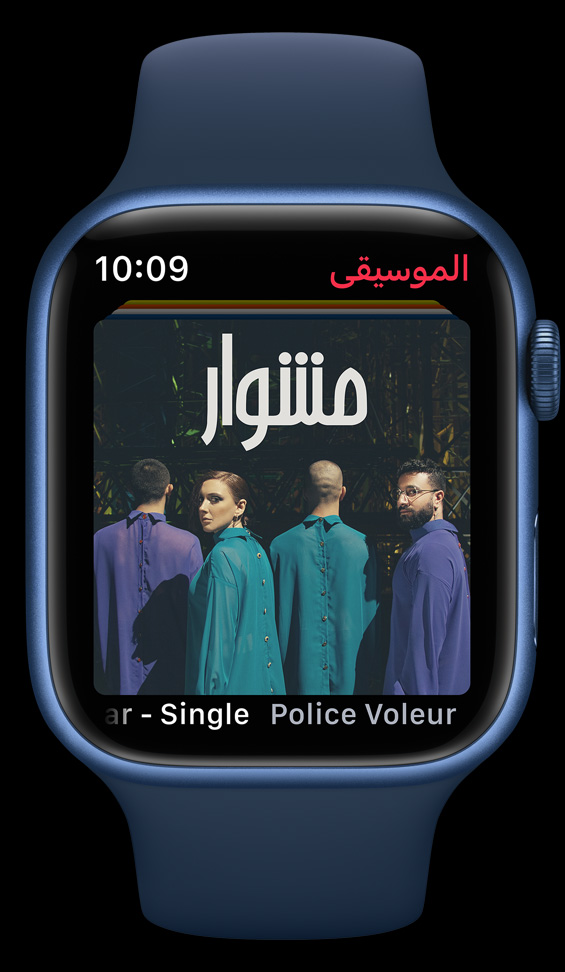 ​​Apple Music puts millions of songs to motivate you, plus podcasts and audiobooks to help you burn calories and go free.
All you need.

Everywhere.
​Put your Apple Watch on your wrist and go. Series 7 keeps everything that matters to you in front of you with its larger screen. And with cellular connectivity, you can stay in touch with family, friends, music, notifications, photos, and more, even if you don't have your phone with you.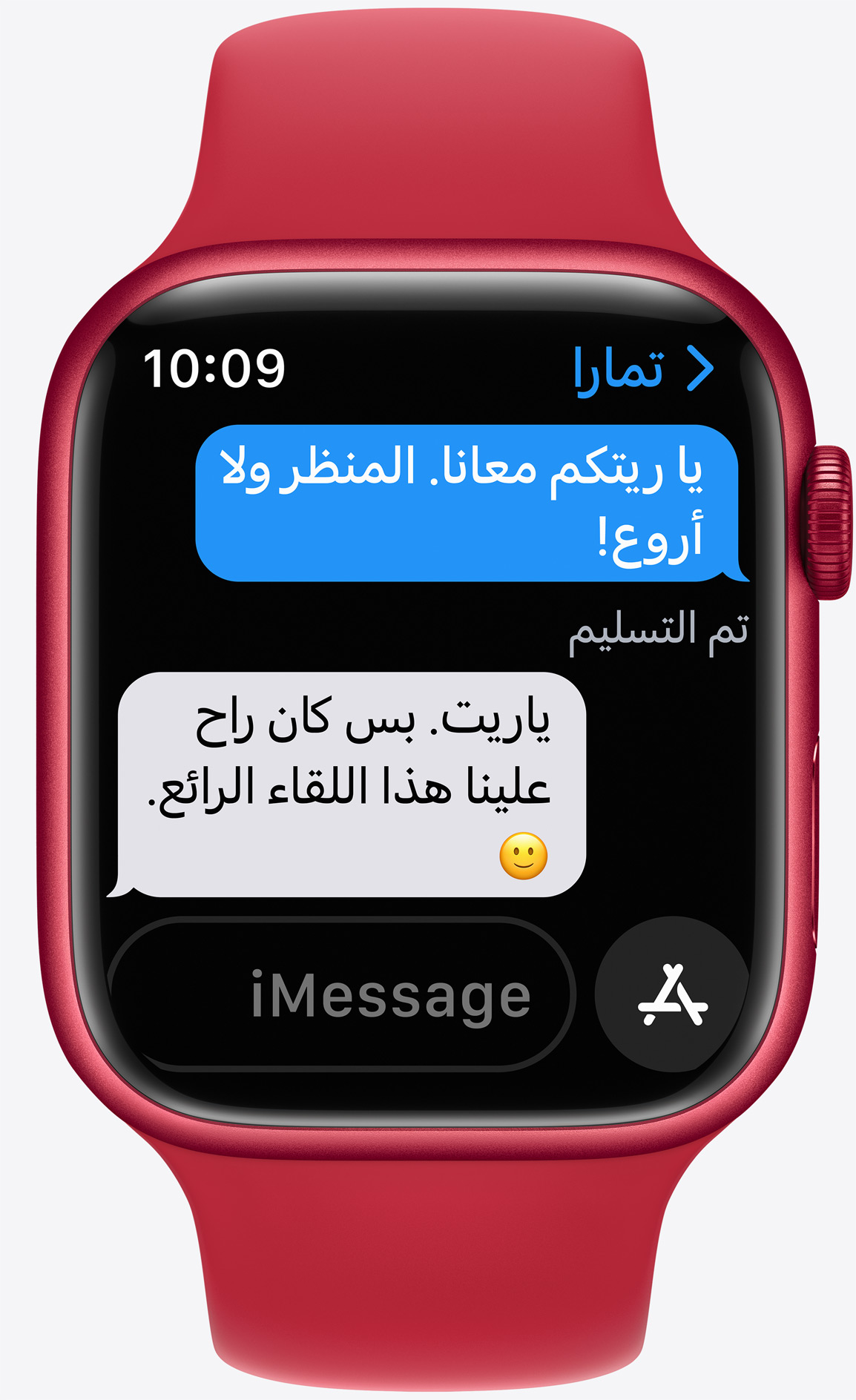 cellular freedom. Answer a call in the great outdoors, send a smiley face to your overworked friends at the office. Cellular Apple Watch gives you all the connectivity you need to go free and leave your phone at home.
In conservation, all in one place with Wallet. Plane tickets, gift cards, and more. With the Wallet application, you find everything that matters to you in one place, no matter how many requirements you have.
maps. The guide is in your hand. Whether you're walking or driving, Maps simplifies your every step with real-time traffic, accidents and road closure notifications.​
Applications that do not find anything difficult.​
​With access to thousands of apps in the App Store right from your wrist, Apple Watch is the perfect personal device for everything you love. From surfing and photography to astronomy, you'll find what you want, just download the app directly to your Apple Watch and you'll find everything you need right at your fingertips.​
Everything you love comes to the fore.
Create a watch face to your liking with additions to suit your interests and preferences. If you're a surfer, you can find out about the tides, water temperature and wind speed with a single glance, and share the interfaces with friends and family by email or text message.
Two amazing stuff.

Both of them are wonderful.
We have adopted a high level of craftsmanship to create a timepiece where looks are equal to superlative ability. Apple Watch comes in two great materials; 100% recycled stainless steel and aluminum
The environment
We are responsible for our products' impact on the environment throughout their entire life cycle. We are committed to one day using 100% recycled and renewable materials in all
our products and packaging. Apple Watch is designed with a list of features to reduce its environmental impact.